Back Care Plus Reviews
What Our Madison Patients Say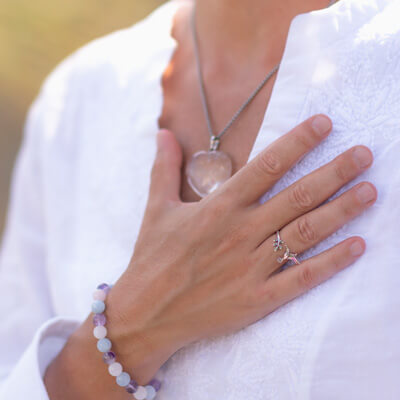 At Back Care Plus we love when patients share with us their feedback and comments after chiropractic care. Please read our patient testimonials below to see what other people have achieved through their tailored treatment plans with us.
Share your stories too! Click here to send us your feedback so that we can help to spread the word about the benefits of natural Back Care Plus care.
For more information, or to schedule an appointment contact us today.

So Amazed
Everyone was so kind and always checking on me and making sure everything was good. Staff is amazing !!
– Linsey H.
Far Exceeded Expectations
Amazing experience all around. Scheduling is easy, all staff are experienced, thorough, and make you feel like family from the first visit. Far exceeded my expectations. Absolutely would not go anywhere else.
– Christine O.
A Fantastic Experience
Our experience here was fantastic! Everyone was friendly and helpful and the facility was immaculate. Our chiropractor was friendly and thorough, grateful they are so close!
– Sara B.
Incredibly Friendly
Staff was incredibly friendly! I was nervous since I had never been to a chiropractor before, but the doctor was kind and explained everything to me before proceeding. I also like that they are able to do the x-rays in their office.
– Alexyis F.
Professional and Effective
Professional and effective. I've been going to Dr. Hoover on and off for several years as needed, and he's always done a great job. They're friendly and helpful and easy to work with—highly recommended!
– Jenny W.
Done Wonders
I absolutely recommend Dr. Hoover & his staff! I wished I had not waited so long to see a chiropractor. Dr. Hoover has done wonders for my pain. Him & his staff are wonderful, friendly & puts you at ease as soon as you walk in. If you've ever wondered about seeing a chiropractor & if it works, IT DOES!
– Tracy R.
Highly Recommend
Dr Hoover has provided a terrific service! I look forward to each of my visits because after just six visits, I am feeling 90% better than when I first came to his practice. I highly recommend Dr Hoover's practice to anyone wondering if Chiropractic care would help them!
– Marilyn H.
Helped With Injuries
Back Care Plus has helped me with several injuries. The Dr explains the treatments and how long I should see results. The treatments have been a combination of exercises, and chiropractic adjustments. I trust Dr Hoover and would recommend his office.
– Mark K.
Immediate Relief
Left hip pain. 1st visit was evaluated and treated … immediate relief! Continued treatments to strengthen lower back and relieve hip pain due to twisting pelvis.
– Jeff J.
Now Have Little To No Back Pain!
I originally went to see if I could get treatment in preparation for a breast reduction. Dr Hoover took x-rays and was able to see that my constant aching was due to some back problems. I had twisted hips, neck bones out of alignment, and military neck. I purchased a pillow to help with the curve of my neck and started seeing Dr Hoover 2xs a week. After a period of 3 months, I have little to no back pain. When I started, I figured that I'd be doing a breast reduction in the near future to help. I wasn't able to stand straight for a long period of time, I'd have to find something to lean on and support myself. With two kids close in age, I have to consistently lift, twist, and carry and minimum 30lbs. I feel like these movements are vastly improved. I may still want to do a breast reduction, but for me it's something in the future and not something I need to find a plastic surgeon for today.
– Cathy S.
Definitely Recommend
After years of having issues with my back, neck, hip and knee many doctors never actually told me what was wrong or the reason for the pain. Instead doctors would go right into treating me.
SOOO. Today I can say that has changed!
Dr. Hoover took the time to exam me and made sure I understood what was going on with my body, the long term effects and how we can fix it!! I DEFINITELY RECOMMEND DR. HOOVER!!
– Des T.


Back Care Plus Reviews | (256) 772-2370