Auto Accident Care in Madison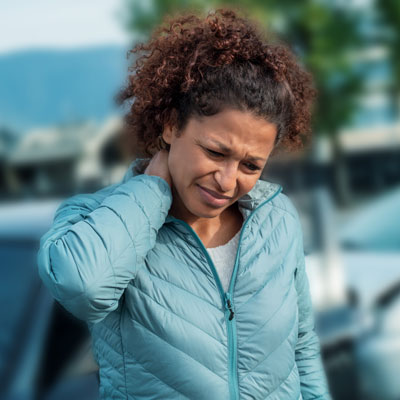 If you've been in a car accident—whether a low speed fender bender or higher speed collision—it's crucial to seek care as soon as possible. Waiting months after the accident can lead to the formation of scar tissue, making the healing process more challenging. At Back Care Plus, we understand the urgency and prioritize getting you the care you need promptly.
But, I Don't Have Much Pain
Many people think that if they don't have much pain or their car didn't experience much damage then there's no need to get checked. Even if you feel that your pain isn't severe, it's always a good idea to get a comprehensive chiropractic evaluation.
Many musculoskeletal injuries such as whiplash don't cause extreme pain right away. It may take several weeks for pain to arise. By coming in for a diagnostic exam with Dr. Hoover as soon as possible after your accident, we can make sure your injuries are fully diagnosed and managed.
Getting You on the Path to Healing
After performing a comprehensive exam, Dr. Hoover sometimes uses soft tissue mobilization techniques first to reduce scar tissue before proceeding with targeted spinal adjustments. In addition to chiropractic care we offer physical therapy and rehabilitation services, ensuring a comprehensive treatment plan that accelerates your recovery.
With our full therapy service department, we provide various types of physical therapy, including exercises, decompression traction and regular traction, electrical muscle stimulation, ultrasound, and therapeutic exercises. We tailor our program to address your specific needs, including targeting scar tissue formation through additional stretching exercises.
Frequently Asked Questions
Yes.
Will you handle the paperwork?
Yes. We understand that dealing with paperwork can be overwhelming, especially when you're already dealing with the aftermath of an accident. We take care of all the necessary paperwork, including sending documents to your attorney or insurance company.
Book an Appointment
If you've been in an auto accident, don't delay seeking care. Contact us today to schedule an appointment. We want to help you recover from your injuries as quickly as possible so you can get your life back.
CONTACT US

Auto Accident Care Madison AL | (256) 772-2370