Rehab and Exercises in Madison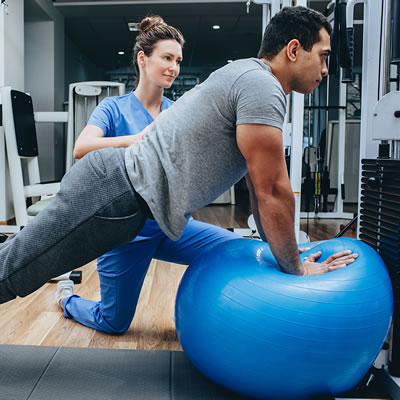 Whether you've sustained an auto or sports-related injury or are recovering from a fall, rehab exercises can help you heal so you can get back to what you love in life.
What to Expect
We'll have you come into the office so we can demonstrate the exercises that you'll continue to do at home. Many exercises begin with gentle stretching. We don't use any type of physical equipment, but instead bands and balls that you can easily purchase.
The exercises are simple and work well to help strengthen areas of the body that are injured. The exercises also help patients who have chronic issues and weak core muscles.
Providing Customized Care
We have a set of protocols that we use in our practice. It's a step-by-step program where you start depending on what your case is. For example, is your condition acute? If you have a fresh injury, the exercises will be different from a chronic type injury.
Some stretching can easily be done at your desk at work or at home. Instead of just a few adjustments and e-stim session therapy that can help to a degree, the addition of regular stretches has longer-lasting benefits. By performing the stretches regularly will help strengthen the muscles and hold those bones in proper alignment and can help you stay well for longer.
Book an Appointment
Discover how our step-by-step exercise program can help you heal and function at your best. Contact Back Care Plus today to schedule an appointment!
CONTACT US

Rehab and Exercises Madison AL | (256) 772-2370